Air Conditioning Repair Martinsburg
Air Conditioning Repair Services in Martinsburg, WV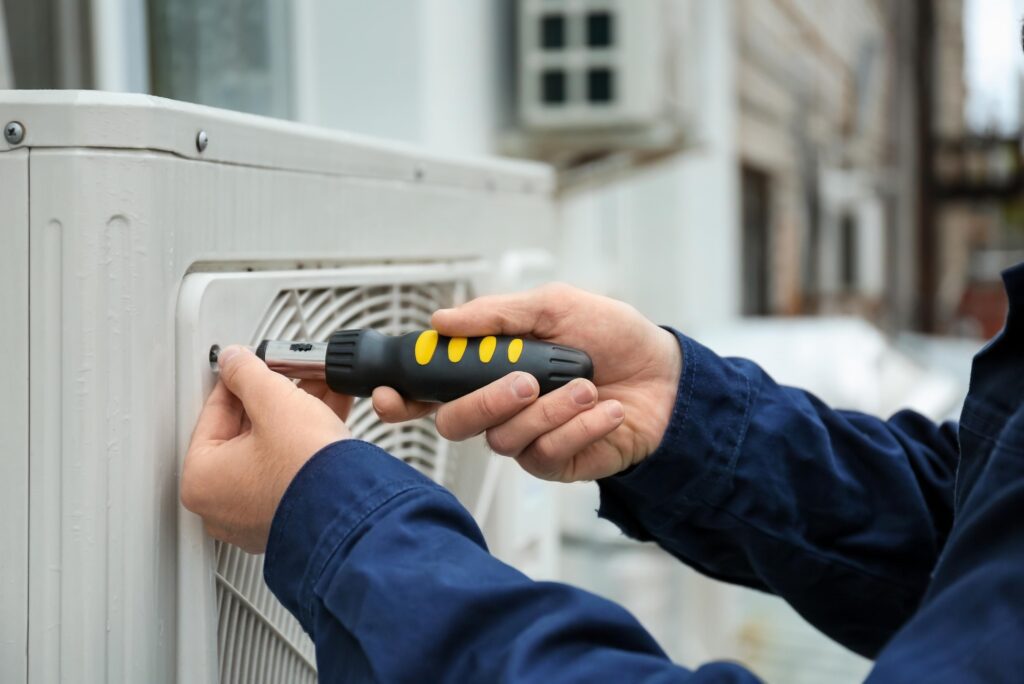 Are you a resident of Martinsburg in need of top-notch air conditioning repair services? Look no further than Techstar Mechanical Services, your trusted partner for all things HVAC. We understand that your home's comfort and well-being hinge on a well-functioning air conditioning system. In this article, we will delve into the significance of quality AC repair and how Techstar Mechanical Services can meet your HVAC needs. We'll also guide you on recognizing common AC problems, finding the right provider, and preparing for your Air Conditioning Repair Martinsburg appointment. Let's explore the world of superior HVAC solutions!
The Vital Role of Air Conditioning in Your Comfort and Health
Martinsburg experiences scorching summers and warm days, making a properly functioning air conditioning system indispensable. Your AC regulates indoor temperature, humidity levels, and indoor air quality. When your AC system falters, it not only disrupts your comfort but can also impact your health, particularly if you suffer from respiratory issues or allergies.
Imagine returning home on a sweltering day, exhausted and sweaty. As you step inside, your Techstar-repaired AC instantly envelops you in cool, refreshing air, providing much-needed relief and rejuvenation. Your space becomes a haven of comfort, thanks to perfectly controlled temperature and humidity. Moreover, your AC filters out dust, pollen, and pet dander, creating an environment that's perfect for allergy sufferers and those with respiratory conditions like asthma.
Why Techstar's Quality Repair Services Matter
Superior repair services are the linchpin of maintaining your AC system's peak performance. When you choose Techstar Mechanical Services, you ensure that your system receives precise, expert repair, minimizing the risk of future damage and extending its life. Our skilled technicians can uncover underlying issues that could lead to more significant problems, saving you money in the long run and preserving your AC's efficiency.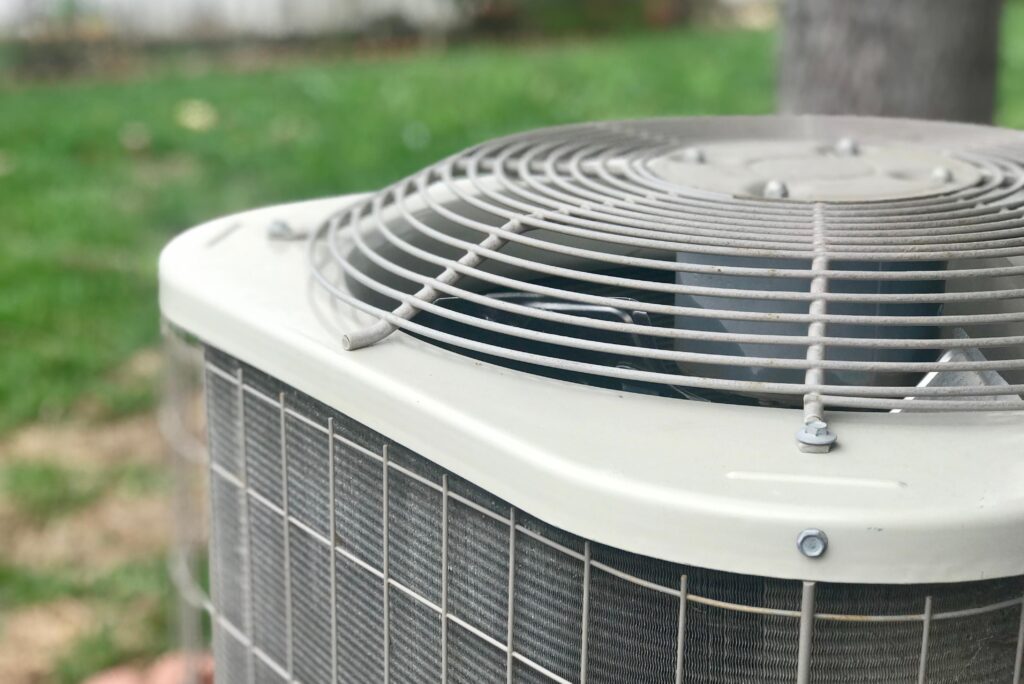 When your AC system goes haywire, it can be tempting to attempt a DIY fix or opt for the cheapest repair service. However, choosing quality repair is paramount to avoid potential complications. At Techstar Mechanical Services, our seasoned technicians excel at diagnosing and fixing various AC issues, including Martinsburg air conditioning repair. We not only address the immediate problem but also conduct comprehensive inspections to nip future breakdowns in the bud. This proactive approach keeps your wallet happy by preventing costly repairs and early replacements. For reliable solutions, consider our HVAC Maintenance Services in Martinsburg.

Maintaining Efficiency and Performance
Our quality repair services don't just stop at fixing the issue at hand; they extend to ensuring your AC system operates efficiently. An AC system operating below par consumes more energy, leading to higher utility bills. Our skilled technicians fine-tune your system for peak efficiency, reducing energy consumption and prolonging your AC unit's life. In short, choosing Techstar Mechanical Services saves you money in the long term. As your trusted HVAC Contractor in Martinsburg, we are dedicated to providing solutions that prioritize efficiency and long-term cost savings.
In sum, understanding the significance of top-tier AC repair is the cornerstone of maintaining comfort and health. Your AC system's functionality directly impacts your living conditions and indoor air quality. Opting for quality repair services, including Heating & Air Conditioning Maintenance, safeguards your AC system, prevents future complications, and ensures it runs at peak performance. When it's AC repair you need, always choose Techstar Mechanical Services, your go-to for hvac repair in Martinsburg.
Identifying Common Air Conditioning Problems
To determine whether your AC system requires repair services, it's essential to be aware of common AC problems and their symptoms. Recognizing early signs of trouble empowers you to take swift action and prevent extensive damage.
Common AC Issues and Their Symptoms
One of the most prevalent AC problems is insufficient cooling. If your AC is blowing warm air, making unusual noises, providing inconsistent airflow, emitting unpleasant odors, frequently cycling on and off, or leaking water, it's time to reach out to Techstar Mechanical Services for professional repair, including Maintaining Your Air Conditioner.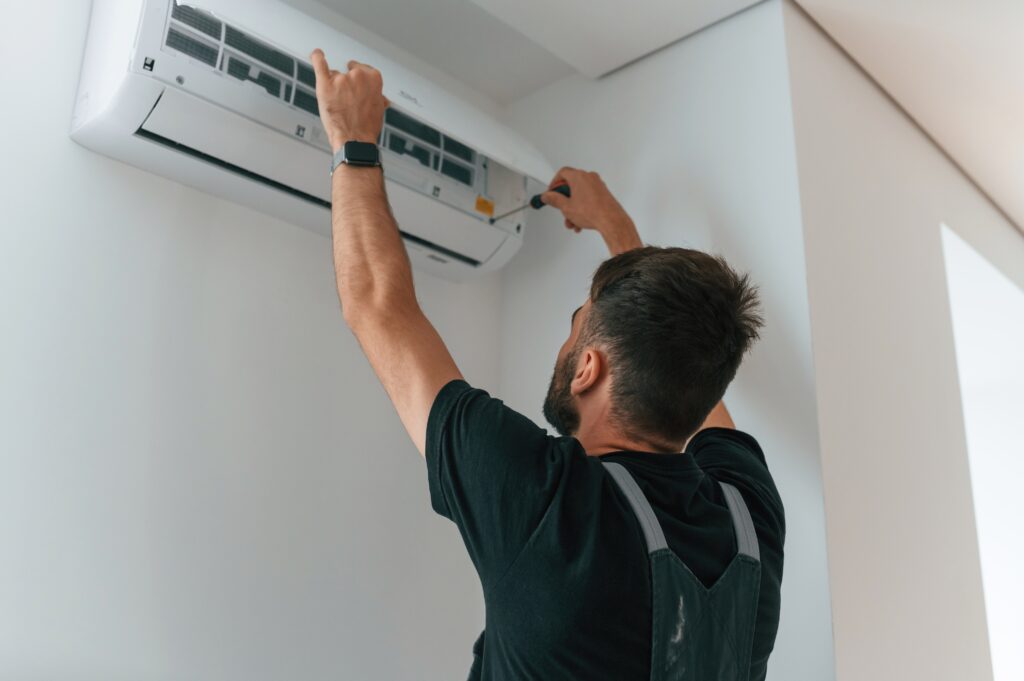 While minor AC issues can sometimes be resolved with basic troubleshooting, certain problems demand the expertise of professionals. If your DIY efforts don't yield results or your AC is still under warranty, don't hesitate to contact Techstar Mechanical Services, your trusted AC repair provider.
Key Features of Techstar Mechanical Services
When searching for a reliable AC repair provider in Martinsburg, Techstar Mechanical Services checks all the boxes that signify expertise and professionalism. Here are some key features to consider when choosing a service provider:
Professional Certification and Experience: Our certified technicians undergo rigorous training and possess the expertise to handle various AC systems. We're authorized to work on popular air conditioning brands, ensuring safe and efficient repairs.




Comprehensive Service Offerings: Techstar Mechanical Services offers a wide range of services, including routine maintenance, repair, and installation, making us your one-stop solution for all your HVAC needs.



Customer Service and Reputation: Our stellar reputation speaks for itself. We prioritize customer satisfaction, respond promptly to inquiries, maintain transparent pricing, and offer emergency services when needed.

Maintenance Tips Post-Repair
After we've successfully repaired your AC, it's crucial to maintain it properly. Regularly change the air filters, keep the outdoor unit clean, schedule routine professional maintenance checks, and ensure your home is adequately insulated to maximize energy efficiency and reduce strain on your system.
With Techstar Mechanical Services by your side, you can enjoy superior HVAC repair services in Martinsburg. Your AC system will run at its best, ensuring a comfortable and healthy living environment year-round. Contact us today for all your HVAC needs, and experience the difference our expertise makes! We specialize in Air Conditioning and Refrigeration Repair to provide comprehensive solutions for your home comfort.