Commercial HVAC ervices Martinsburg
Commercial HVAC Services in Martinsburg, WV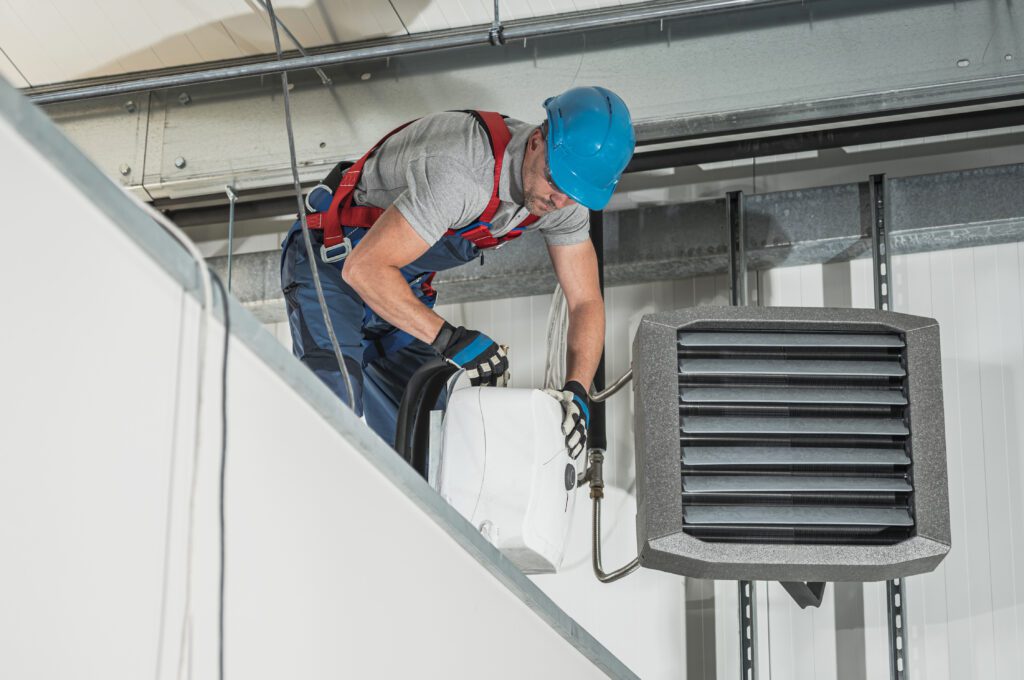 Are you a business owner in Martinsburg seeking reliable HVAC services to keep your commercial space comfortable and efficient? Look no further than Techstar Mechanical Services, where we specialize in delivering top-tier Commercial HVAC services Martinsburg. In this article, we'll discuss the integral role of HVAC systems in commercial environments, the advantages of professional maintenance, the standout features of our services, how to schedule your appointment with us, and essential post-service HVAC system maintenance.

Understanding the Significance of Professional HVAC Services
As a business owner, comprehending the pivotal role HVAC systems play in your commercial space is crucial. These systems are the cornerstone of maintaining ideal temperature, humidity, and air quality, ensuring a comfortable and healthy environment for your employees and customers.
In the absence of proper maintenance, HVAC systems can become inefficient and even compromise air quality, thereby posing health risks. This is why it's imperative to seek professional HVAC services to ensure optimal system performance. At Techstar Mechanical Services, our team of experts is equipped to address all your HVAC needs, from installation to maintenance and repairs.
Commercial HVAC Services & Repair systems serve a multifaceted role beyond merely ensuring a comfortable temperature. These systems are engineered to cultivate a productive work environment by regulating temperature and humidity levels. By maintaining an optimal temperature, employees can focus on their tasks without distraction. Furthermore, HVAC systems function to eliminate pollutants and enhance indoor air quality, reducing the risk of respiratory issues among employees.
Commercial spaces come with specific HVAC requirements. These systems need to cater to larger areas, accommodate multiple occupants, and regulate temperature variations in different zones. Professional HVAC services can provide custom-tailored solutions that cater to the unique needs of your business. Our team will assess your space meticulously and design an HVAC system that maximizes efficiency and comfort.

Why Professional Maintenance is Pivotal
Regular maintenance is the cornerstone of ensuring your HVAC system functions at its peak. Professional maintenance services are pivotal in identifying potential issues before they escalate into major problems, saving you both time and money in the long run.

During routine maintenance visits, our technicians will conduct comprehensive system inspections, clean components, and make any necessary adjustments. This proactive approach guarantees that your HVAC system remains energy-efficient and dependable, mitigating the risk of unexpected breakdowns. For reliable HVAC Maintenance Services in Martinsburg, trust our team to keep your system in optimal condition. We also specialize in Residential HVAC Services in Martinsburg to ensure your home comfort is our top priority.
Moreover, professional maintenance can help extend the lifespan of your HVAC system, sidestepping premature replacements and costly repairs. Investing in regular maintenance is a judicious choice for any business owner keen on ensuring the longevity and efficiency of their HVAC system.
At Techstar Mechanical Services, our team of professionals grasps the intricacies of HVAC systems and comprehends the significance of regular maintenance. We remain current with the latest industry trends and technologies to deliver the highest caliber of service to you. By opting for our professional HVAC services, including Commercial AC Repair, you can rest assured that your system is in competent hands. Our commitment to excellence extends to all aspects, including reliable HVAC Repair in Martinsburg.
In conclusion, HVAC systems are pivotal in creating a comfortable and healthy atmosphere in commercial spaces, serving both employees and customers. It is essential to seek professional HVAC services, including Commercial AC Repair to guarantee optimal performance and forestall potential issues. Regular maintenance by trained technicians can extend the lifespan of your HVAC system and yield long-term cost savings. Invest in professional HVAC services to secure the longevity and efficiency of your system.
The Defining Traits of Our Commercial HVAC Services
When you select our commercial HVAC services, you unlock a spectrum of advantages custom-tailored to meet your business requirements. From personalized HVAC solutions to dependable maintenance and responsive emergency repair services, we have you covered.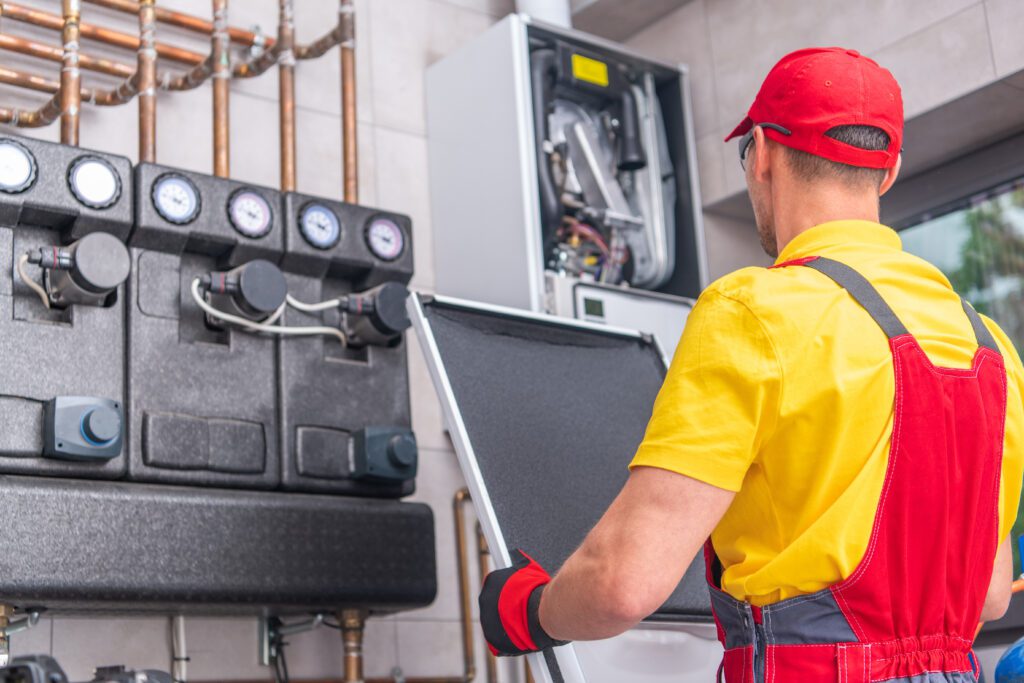 Personalized HVAC Solutions for Your Enterprise
We acknowledge that each business has unique HVAC needs. Our team of experts collaborates closely with you to design and install a system that aligns with your specific prerequisites. Whether you seek new system installation or an upgrade for an existing one, we ensure optimal performance and energy efficiency.
Routine Maintenance and Emergency Repair Services
Maintenance of your HVAC system is indispensable for its longevity and efficiency. Our team offers comprehensive maintenance plans to cater to your regular servicing requirements. This encompasses inspections, cleaning, and troubleshooting to catch any nascent issues.
In the event of emergencies, our technicians are available 24/7 to deliver prompt and reliable repair services. We grasp the impact of unforeseen breakdowns on your business operations and strive to minimize downtime, restoring your HVAC system's functionality promptly.
The Perks of Opting for Our HVAC Services in Martinsburg
By selecting our HVAC services, you reap a multitude of benefits that distinguish us from the competition.
Maintaining an efficient and comfortable workspace necessitates a dependable HVAC system. At Techstar Mechanical Services, we take pride in offering superior HVAC services in Martinsburg, specifically designed to cater to the unique requirements of commercial enterprises. Whether you require installation, repair, or maintenance services, our team of experts stands ready to assist you.
Our Proficient Technicians Are at Your Service
Our cadre of technicians boasts extensive expertise and comprehensive knowledge across all facets of commercial HVAC systems. With years of experience under their belts, our technicians are well-versed in handling any HVAC issue that may arise. They are adept at diagnosing intricate problems and executing intricate repairs, all geared toward delivering exceptional outcomes.
Opting for our services signifies having peace of mind, secure in the knowledge that your system is entrusted to adept hands. Our technicians partake in recurrent training to remain abreast of the latest industry advancements and technologies. This ensures they are poised to tackle any HVAC challenge, delivering you reliable and efficient solutions.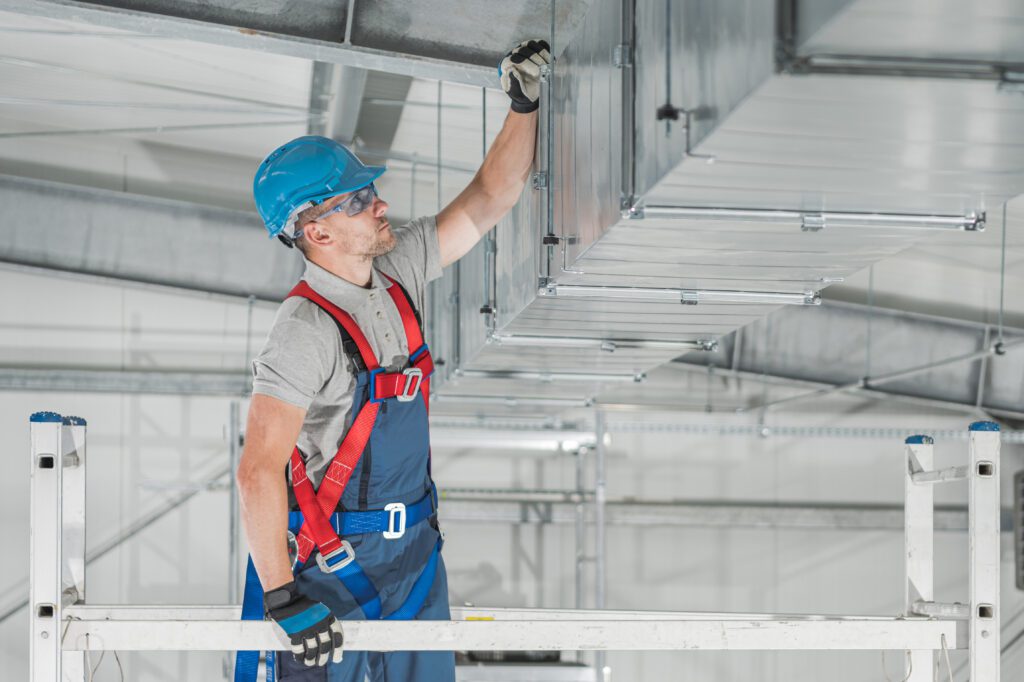 Cost-Effective HVAC Solutions
We understand the critical role of budget considerations for businesses. That's why we extend cost-effective Commercial HVAC solutions custom-fitted to your specific needs and budget. Our team collaborates closely with you to evaluate your requirements and devise a customized plan that aligns with your financial objectives.
Whether you require a new HVAC system installation or wish to optimize the performance of your current system, we will proffer transparent pricing and comprehensive cost estimates. Our objective is to offer you maximum value for your investment, ensuring you receive top-quality services without straining your budget.
In addition to our competitive pricing, we extend flexible financing options designed to assist you in managing the costs associated with HVAC services. We believe that everyone should have access to reliable and efficient HVAC solutions, regardless of their financial situation. Our team is committed to working with you to identify a financing plan that aligns with your needs, enabling you to enjoy the benefits of our services without compromising your budget.
At Techstar Mechanical Services, we are resolute in delivering outstanding HVAC services that surpass your expectations. From our expert technicians to our budget-friendly solutions, we strive to provide you with the best possible experience. Contact us today to delve deeper into our services and understand how we can assist you in enhancing the comfort and efficiency of your commercial space. As a trusted Commercial HVAC Company Near Me, we are ready to meet your unique needs.
Post-Service HVAC System Maintenance
After your HVAC system has received service, it's essential to adhere to proper maintenance practices to prolong its lifespan and guarantee optimal performance.
Strategies for Prolonging Your HVAC System's Lifespan
Maintain unrestricted airflow by regularly changing filters and ensuring proper air quality. Additionally, preserve the area around your HVAC unit by keeping it clean and devoid of debris to assure efficient functionality. If you detect any unusual noises or issues, don't hesitate to reach out to our team of Commercial HVAC Contractors for assistance.
Fortify the comfort and efficiency of your commercial space by choosing Techstar Mechanical Services for professional commercial HVAC services in Martinsburg. Contact us now to book your appointment and savor the benefits of our proficient team and quality services.